The Popps Packing Residency program was born in 2012 and has grown into a robust international AIR that has welcomed over 100 artists into our unique arts and community ecosystem. 
Our program welcomes emerging, mid-career, and established visual artists who are interested in an immersive experience in Detroit and Hamtramck. Applications are accepted through an open call  seasonally: Spring/ Summer residencies take place from April- September and fall residencies take place form September-November.  Residencies range from 2 weeks – 2 months.  Artists working in all studio based practices are welcome to apply but our resources and spaces best accommodate sculptors, installation artists, architectural and landscape based projects as well as photo, film and research projects.
Individual residency fees range from  $700-$9000/month and include a private bedroom in a 2 bedroom loft style warehouse space with shared onsite studio, kitchen and bath. Also included is access to the Popps workshops and gardens with resident chickens, a mobile sauna and various outdoor spaces to explore installations, interventions, research and more.  Collaborative projects and collectives are welcome : $1600/month for 2 bedrooms and the entire residency studio.
All utilities included: internet access, laundry, sauna, chickens.
We provide bikes for guests to use during their stay. (Public transportation is questionable in Detroit, so we recommend a rental car, or in the warmer months, a bicycle).
Popps Packing offers artists many different environments to work in.  In addition to the communal studios, we offer the various structures and empty lots and gardens around the Popps compound as sites for exploration, providing unique opportunities to realize  site specific projects.  Artists are encourage to host a public offering to our community. This could be an Open Studio event, an Artist talk, a workshop  or other form of public engagement.
Popps Packing is an active space. It is not a retreat (although it may feel like one at times). we regularly  hosts community events, exhibitions, dinners and informal gatherings and  volunteer opportunities, providing visiting artists with many opportunities to connect to our large network of local artists, resources,  organizational and institutional partners and neighbors.
Apply here!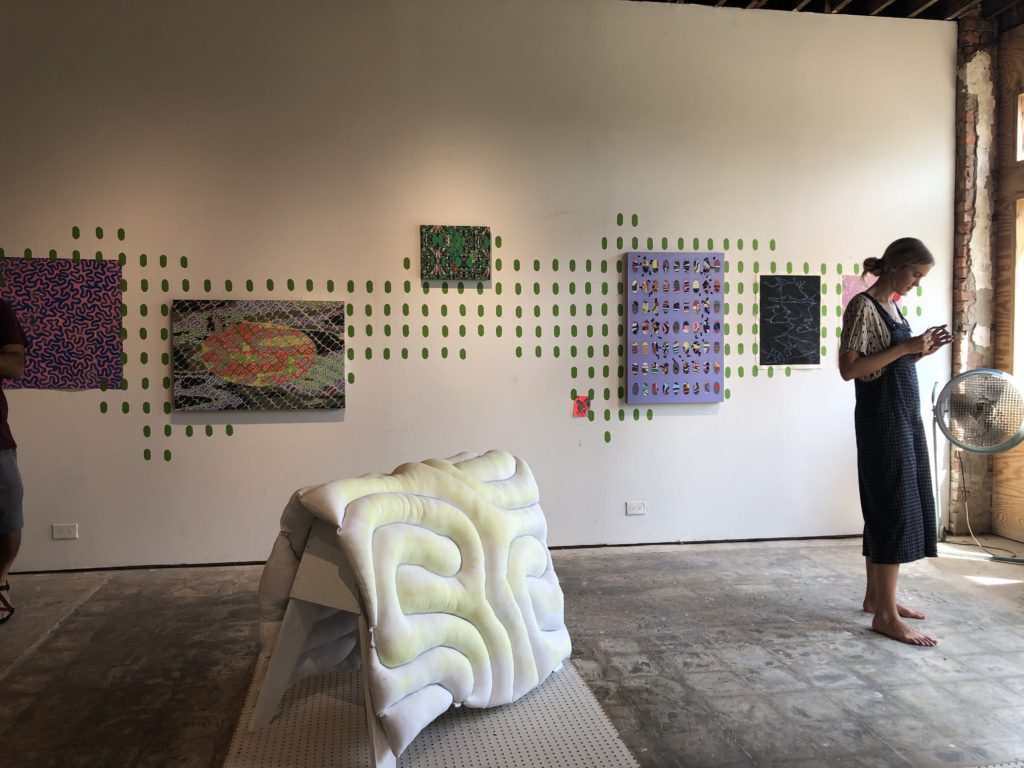 Apply here!