2017 Summer Artists in Residence:
June/ July 2017
John Bianchi,  New York, USA – (Painting, mixed media sculpture and installation)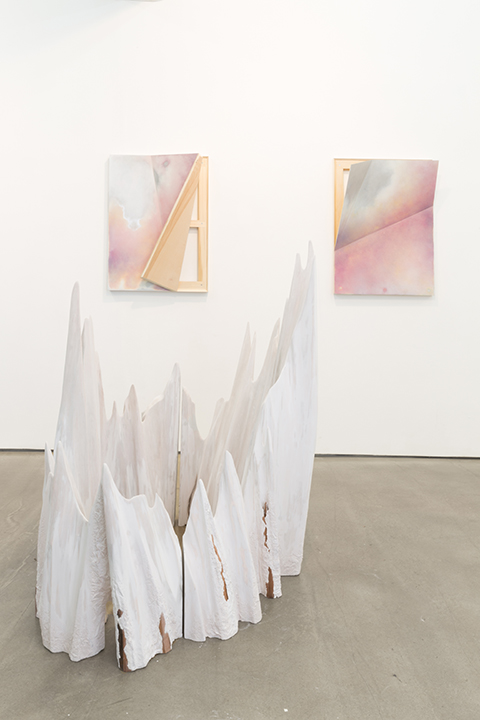 John Dante Bianchi (b.Nashua. New Hampshire) received his BFA from Cooper Union and his MFA from Yale University. He lives and works in Brooklyn, New York. He has exhibited at Galerie Derouillon in Paris, Tyler Wood Gallery in San Francisco, Night Gallery in Los Angeles, Thierry Goldberg Gallery in New York, Signal Gallery in Brooklyn, Kai Matsumiya in New York and David Zwirner Gallery in New York. He has received press coverage in Art Forum, The New York Times, Architectural Digest, Bomb Magazine, Observer, Vice's The Creators Project, ARTNEWS, Interview Magazine, Blouin ArtInfo and Teeth Magazine.
His recent bodies of work – the Bruised Panels, Torqued Panels and Relief Panels- refer in name to the physical process of their making. Bianchi's wall-based works are both sculpture and painting, emerging from the wall or built in many layers and exactingly constructed all the way through, from stretcher to support to surface. Much of Bianchi's work explores the ideation of the pieces as a body (an Object), which is exposed to forces of time and events leaving their mark. The Bruised Panels, for example, are speckled with colors that directly reference skin tones and bruises: pinks and blues and creams. They are built up in layers and sanded down to reveal textures and colors beneath. Bianchi's work encapsulates a sense of time within it, not only in the sense of process, but in some of the materials he chooses, such as recycled redwood ( the world's largest and longest-living trees) to make his freestanding sculptures.
---
James Carry, Melbourne, Australia- (Drawing, painting, sculpture and site responsive interventions).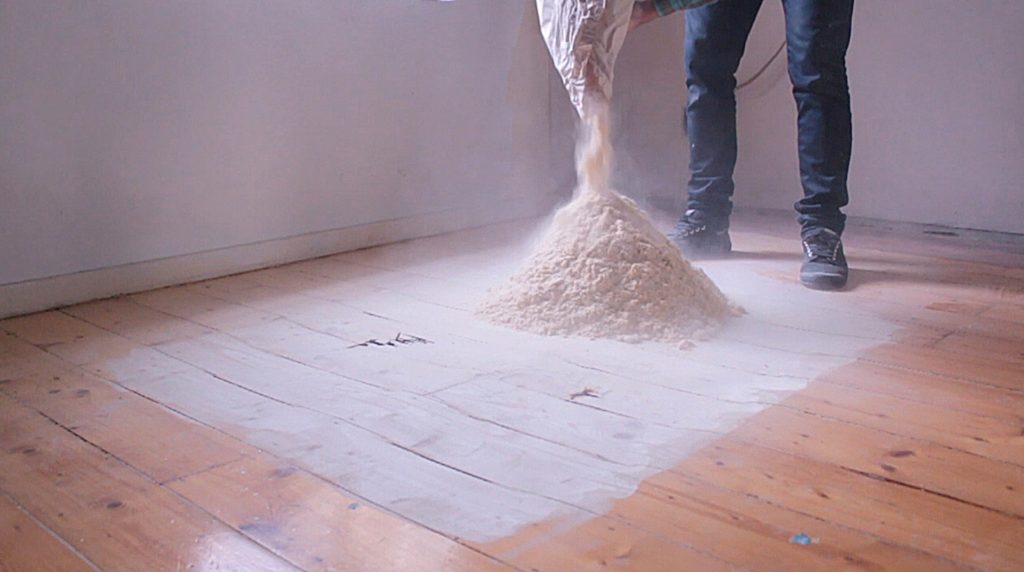 James  Carry (b. Melbourne Australia) received a Bachelor of Design in 2005 from RMIT and PHD  from the RMIT School of Architecture & Design in 2016. Carry's creative practice research explores process-based interventions within decommissioned buildings and gallery spaces. The methodology he engages with is one of working responsively, allowing particular temporal conditions to surface within these sites and situations. The potential of these conditions are then engaged with in ways that do not seek to prescribe an outcome in advance. Sites are inhabited in time, and specific rendering techniques – such as drawing and mark making – are introduced. These situations are then reassembled through a variety of processes, and the marks made materialize immateriality, allowing the residue of particular processes to be assembled as collections of materialized and spatialized time.
Recent projects and exhibitions include between two homes 2016 commissioned by Hobson's Bay Council and presented by Blackartprojects, sighting 2016 commissioned by MCES and presented by Blackartprojects, to wonder / to wander 2016 in collaboration with Megan Cope and the Culpra Milli Aboriginal Corporation, Mildura Arts Centre, beginning in incompleteness: works in formation 2015 at RMIT Project Space / Spare Room, wall work[ing] 7 2015 at Kings ARI and rendering the [im]material, a visual essay published in the IDEA Journal 2012. James has been the recipient of an Australia Arts Council New Work grant in 2010 and also received an Honourable Mention at the Shanghai Biennale in 2007.
---
Juliette Pepin  (Paris, France)– (Social & speculative design and Installation)
Juliette Pépin is a multidisciplinary designer based in Paris. While studying at the Design Academy Eindhoven and doing internships at Intégral Ruedi Baur (Communication – Fr) and Onomatopee (Editorial/Gallery – Nl), she developed skills in a wide range of domains such as communication, conceptual design, research and cultural mediation. She currently works with different institutions such as the Gemeente Eindhoven with her educational project M.O.T.S. ― Social Design Award 2016, as well as a trained communication designer for individuals and institutions."
---
 Coming in July 2017:
Kambui Olujimi, New York, USA
Kjellgren Alkire, Lake City, Minnesota
Maisha Baddoo, Toronto, Canada