Thursday, October 29, 6-9PM
Soul to Sole: An Up-Cycled Fashion & Interactive Art Event 
Join visiting artist Masimba Hwati for a shoe stitching workshop with spoken word and dialogue courtesy of Bryce Detroit and Hallima Cassells from the O.N.E. Mile Project.
Bring a pair of canvas shoes and some funky canvas, cloth or leather fabric bits. NOTE: There is a limited number of sewing tools, so please consider bringing your own Sewing Awl.
"To wear dreams on one's feet is to begin to give a reality to one's dreams." – Roger Vivier
This event is a collaboration between ZCCD and O.N.E. Mile hosted by Popps Packing.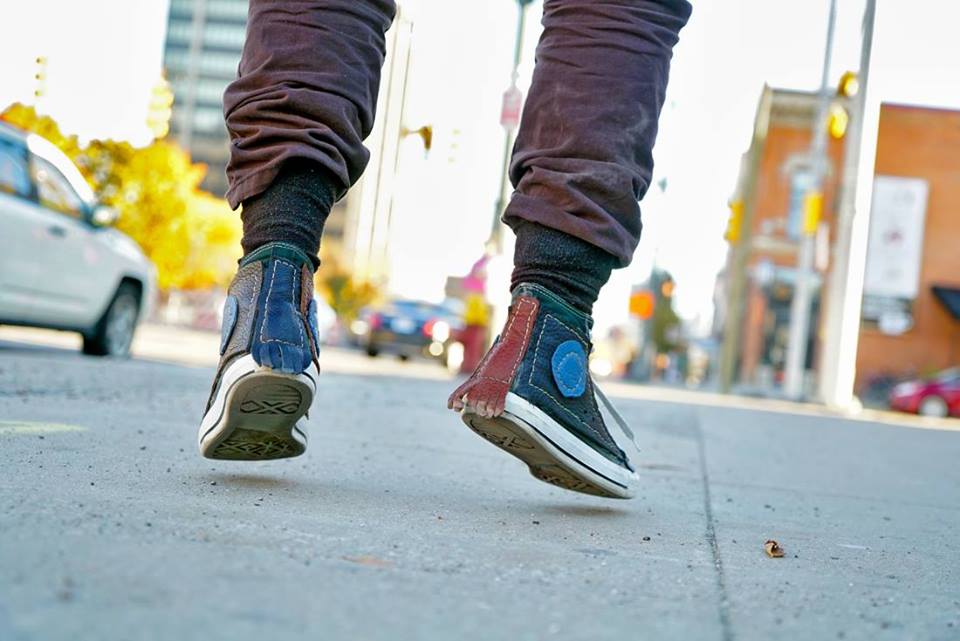 Photo by Jeff Canceloni