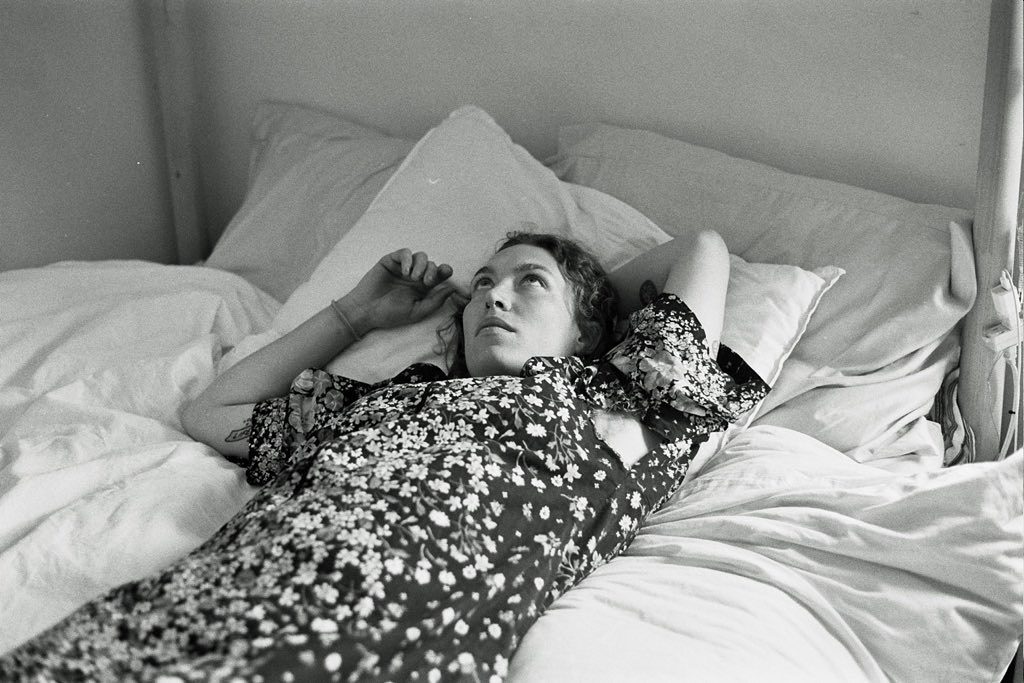 Sadie Nielsen(BC) is an  artist who currently lives and works on the unceded coast Salish territory of the Lekwungen and W̱SÁNEĆ nations, otherwise known as Victoria, Canada.  She graduated with a Bachelor of Fine Arts from the University of Victoria in 2019.  Her evolving practice seeks to extend across a vast array of media and encompass subject matter pertaining not only to tensions within facets of the human experience but to our relationships and responses to the world around us. Sadie's practice is ever-expanding but has been focused primarily in acrylic paint, drawing, and textile sculpture.
Sadie's work seeks to unpack humanity's niches and stereotypes in order to create a conversation about empathy across groups of people, especially towards those most resistant to the idea of vulnerability. She has participated in a number of group exhibitions in Victoria, Calgary, and Vancouver, including the University of Victoria's 2019 graduating exhibition and Integrate Arts Festival in Victoria.
Sadie spends her summers planting trees in northern Canada and in her spare time enjoys swimming laps and solving crosswords.