Join us this Friday, June 28th from 6-9PM at Popps Packing for open studios and view our June Resident's works in progress!
Friday, June 28th
6-9PM
Popps Packing 12138 St. Aubin St. Hamtramck, MI
---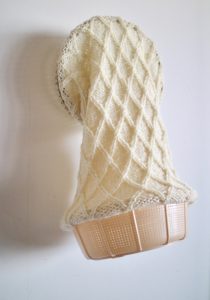 Carley Zarzeka (PA) received her MFA in Studio from The University of North Carolina at Chapel Hill. In her work in progress series "Wear Closed Toed Shoes", Zarzeka explores how standardization has become essential in the world of product design and their relationship to the domestic space. She does so through a sculptural and installation-based practice collecting common objects to construct a framework of time and place that though aims for individualism, falters due to unconscious, generic consumerism.
Michael Hubbard (TX) born and raised in the Detroit-area, has been creating a multi-panel painting inspired by women of Detroit's music history. Titled "Rocksteady," the painting combines images of Aretha Franklin, Mary Wells, and other soul artists, forming a complex portrait of a sound.
Gabrielle Finn Egnater (CA) is in the midst of a series titled, "Mini Monuments" , that questions which objects can "mark importance" and which objects are a "marker of importance". Egnater's newest body of work aims to allow the audience to place their own memories and desire on the "marker of importance" by creating "adjustable monuments".